Geist

Geist tour of China September 2012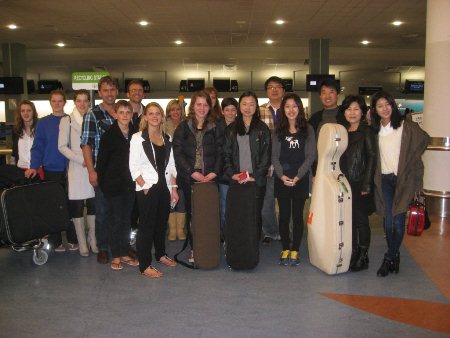 Auckland Departure 19 Sept 2012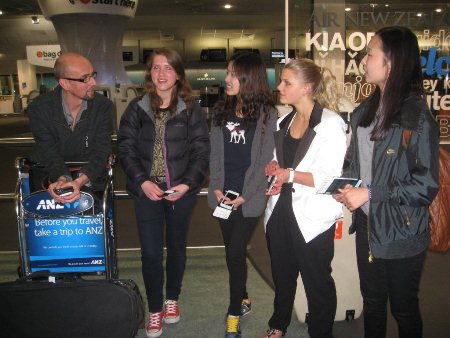 With Rowan Johnston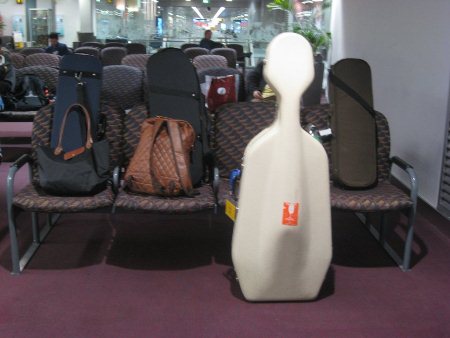 The Sine Qua Non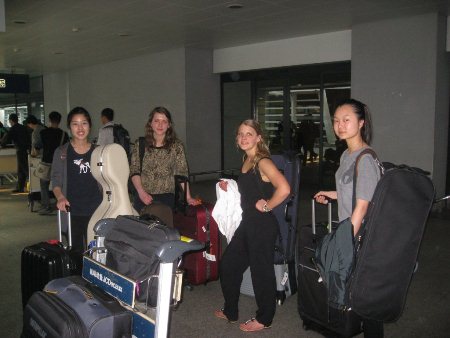 September 20th. Arrival Shanghai Pu Dong Airport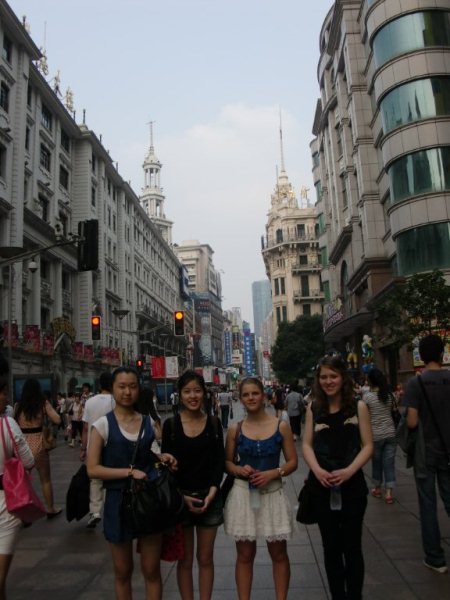 First site... East Nanjing Road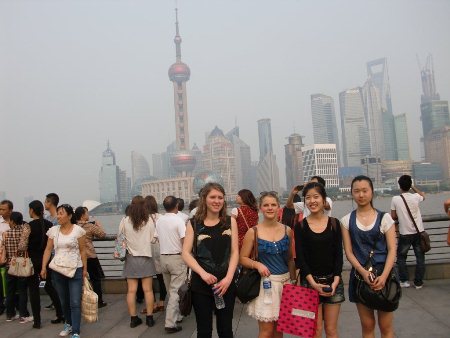 Famous Skyline, The Bund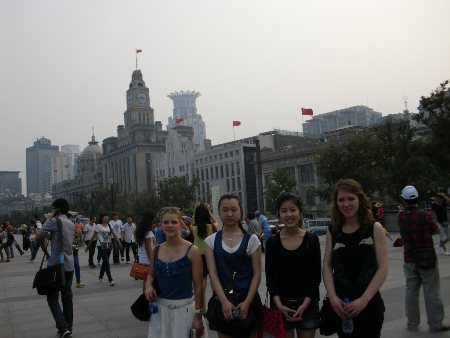 The Bund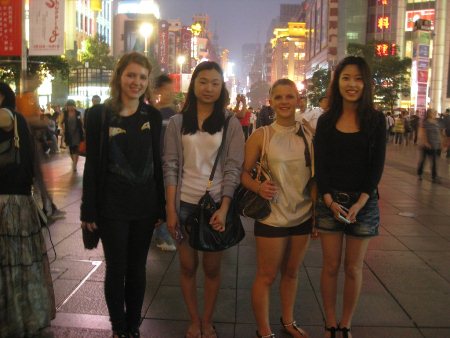 ...and later that night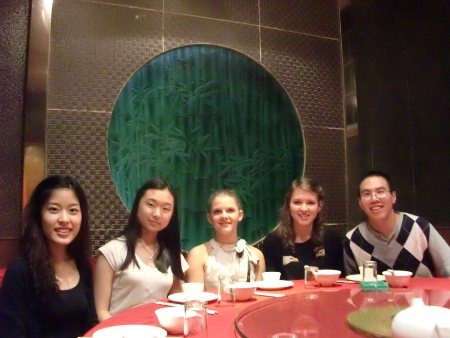 Dinner with John Chen and Kirsten Mason (not pictured)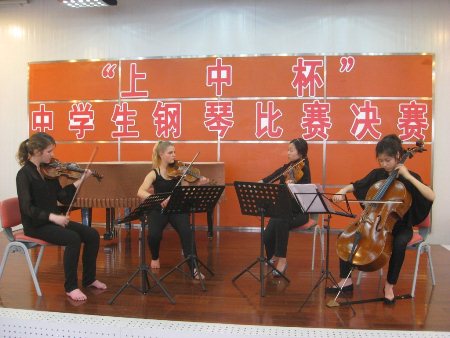 September 21st. Shanghai Int'l School No. 1 Rehearsal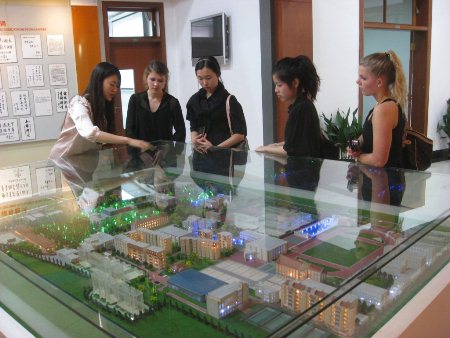 Shanghai Int'l School No. 1: being shown a model of the enormous campus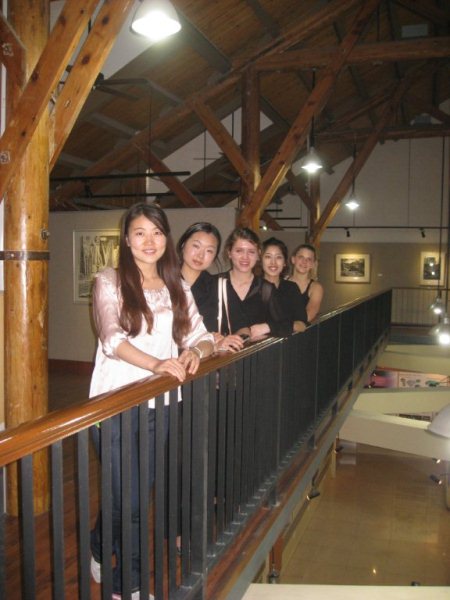 Shanghai Int'l School No. 1 tour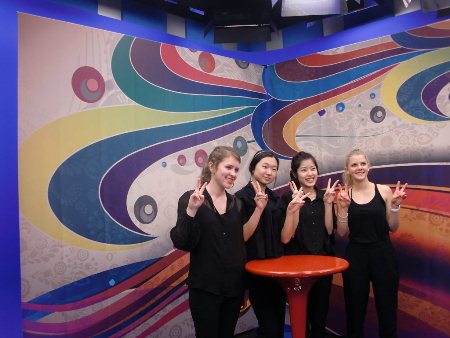 Shanghai Int'l School No. 1 TV Studio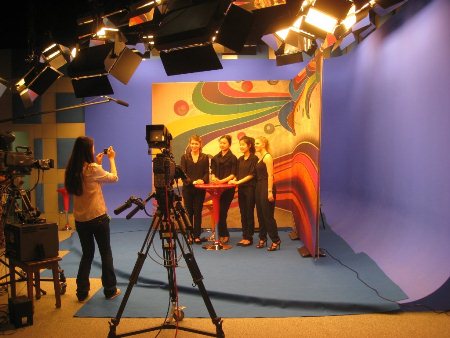 Another angle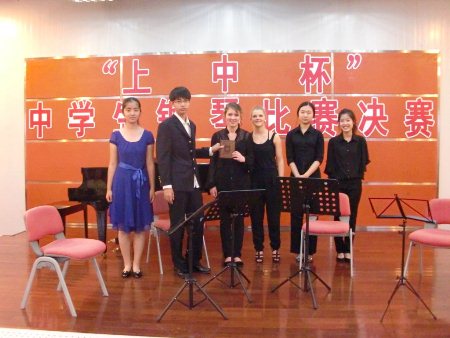 Two pianists played for us. Here's everyone after all performances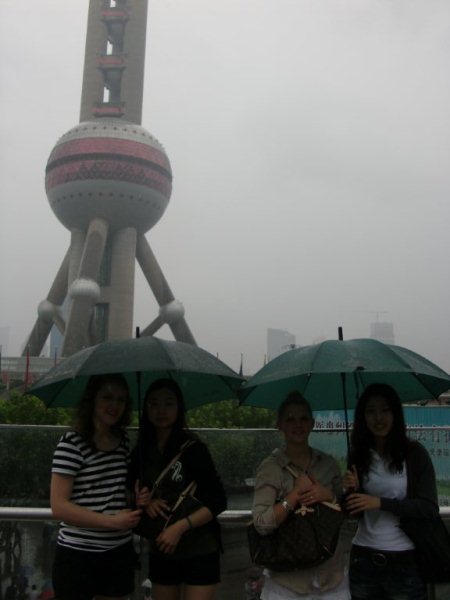 September 22nd. Below the Oriental Pearl Tower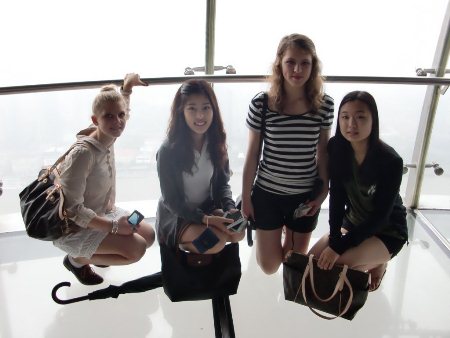 Atop the Oriental Pearl Tower--winner of our best picture award (Alice)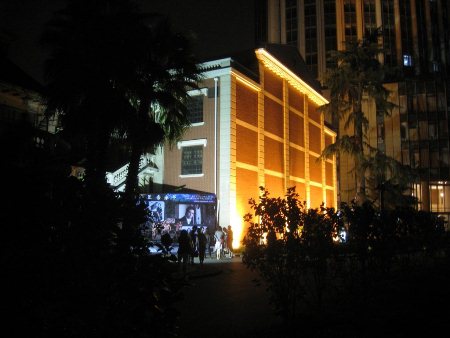 He Luting Hall, New Zealand Music Festival Shanghai Venue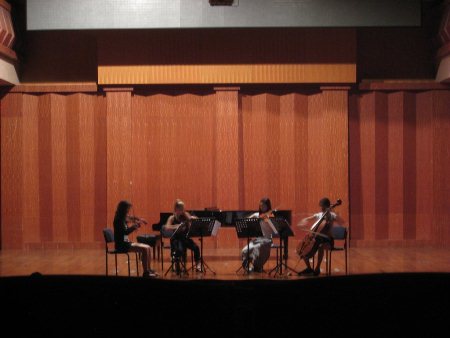 Rehearsal inside He Luting Hall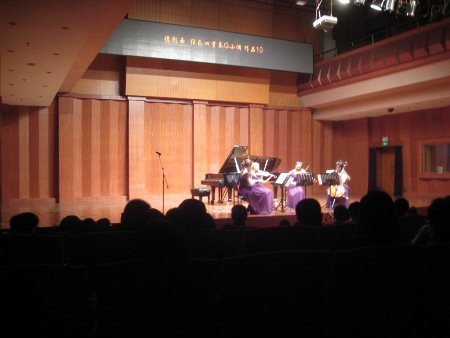 ...and during the performance (don't tell anyone we took this!)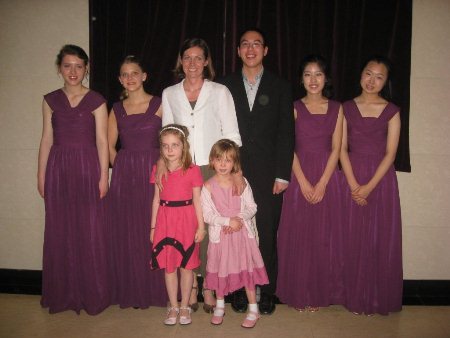 ...with John Chen and Kirsten Mason and her children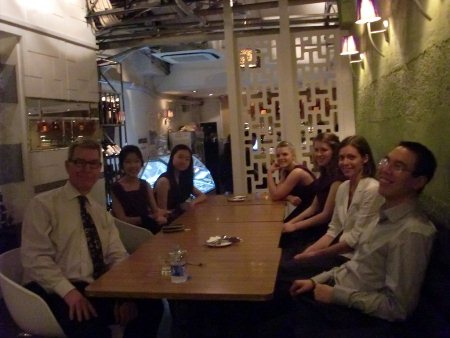 Post concert hosted by Kirsten Mason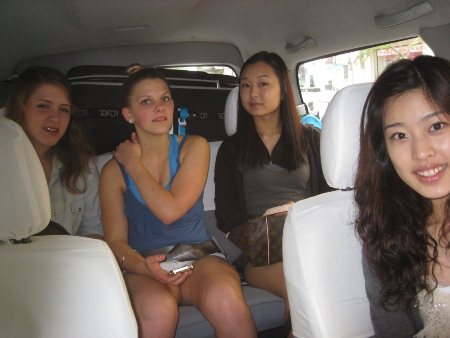 September 23rd. Packed in for the trip to Suzhou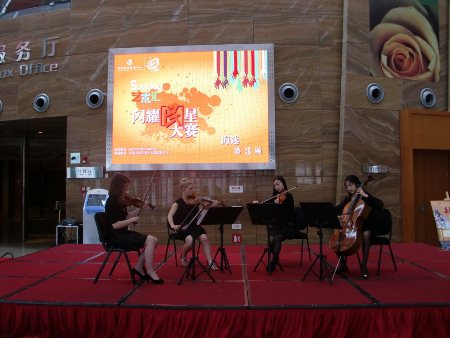 Suzhou Cultural Arts Center Lobby Stage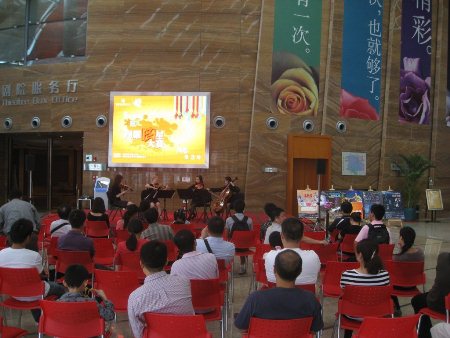 The audience begins to fill in...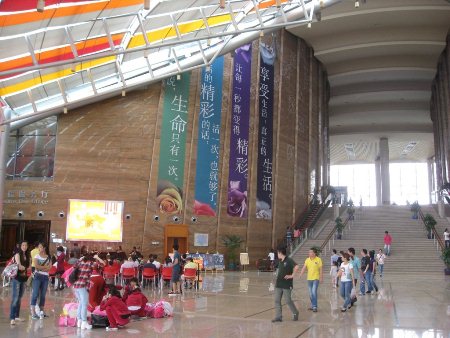 Interest from passersby...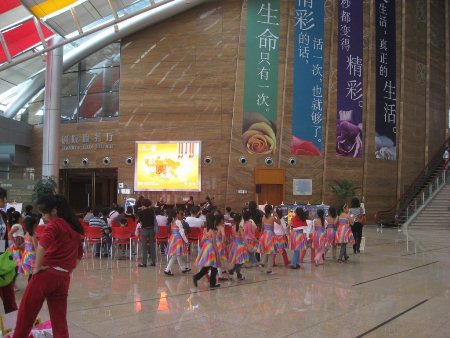 Children dancers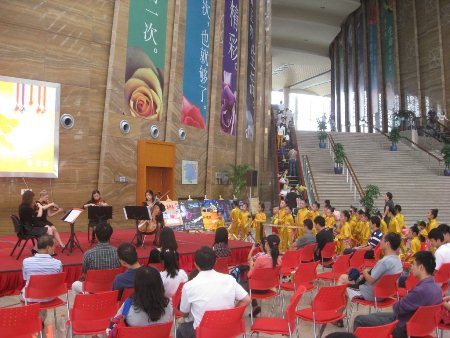 Children pause to listen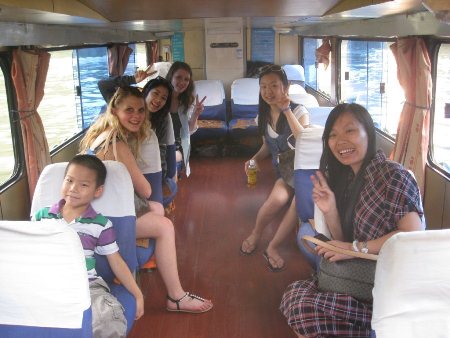 Boat ride begins. We're joined by Alice's son Michael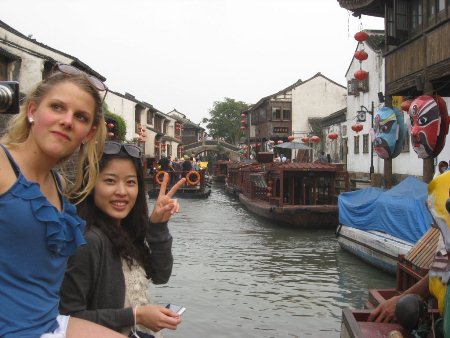 On the water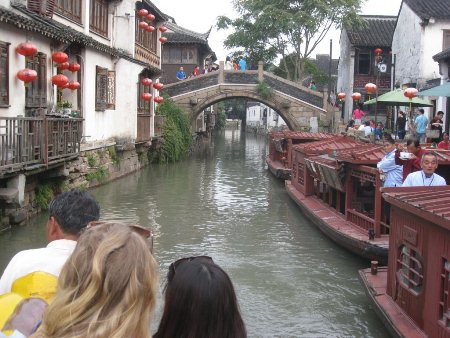 Historic old town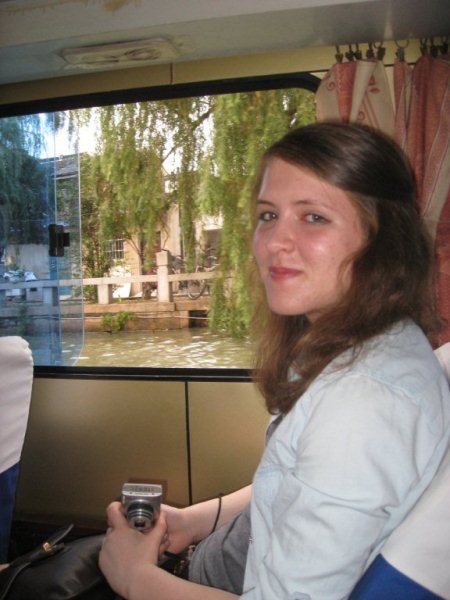 Lauren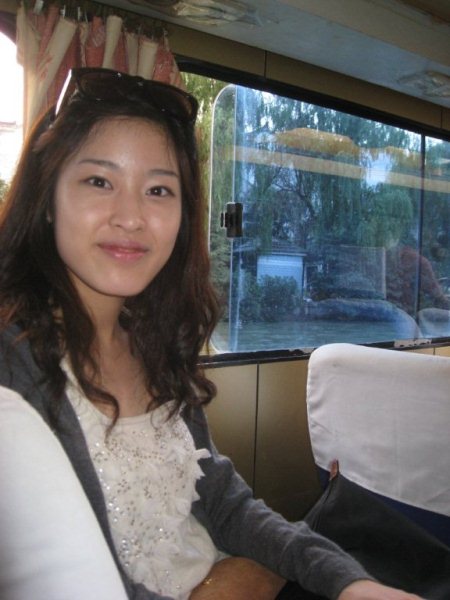 Sally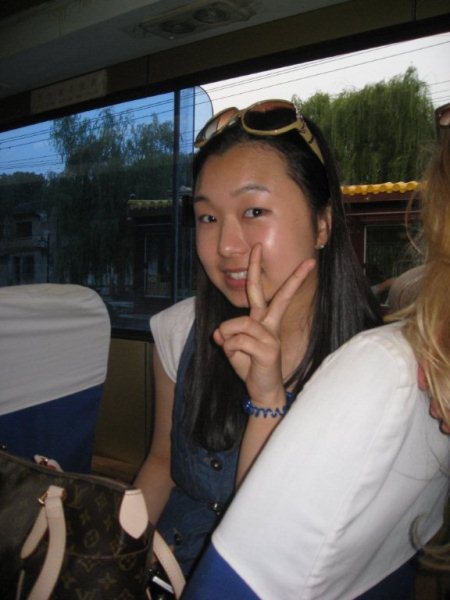 Sophia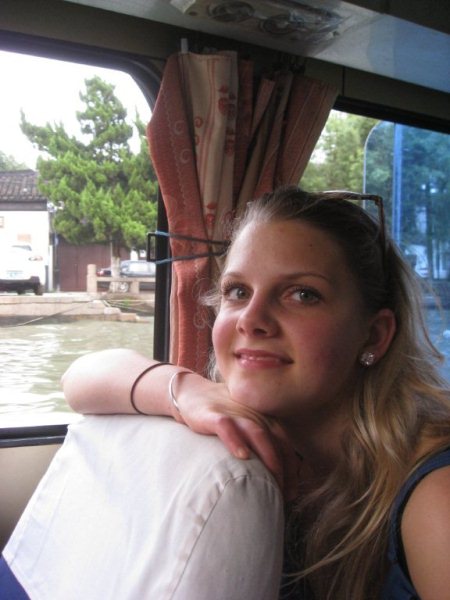 Britta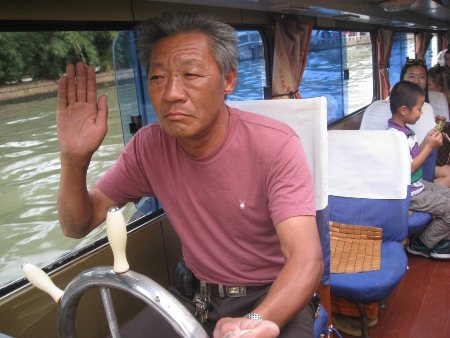 Captain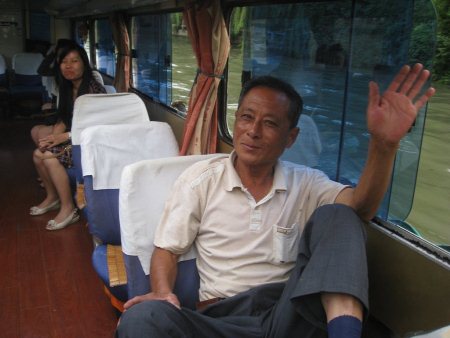 First Mate (and Alice)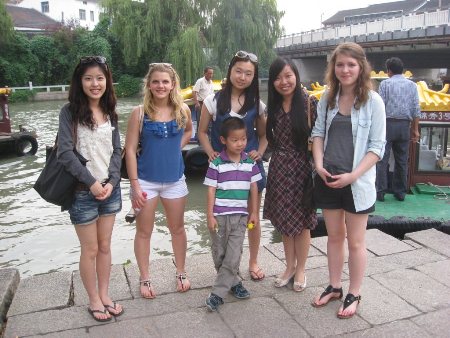 Terra Firma once more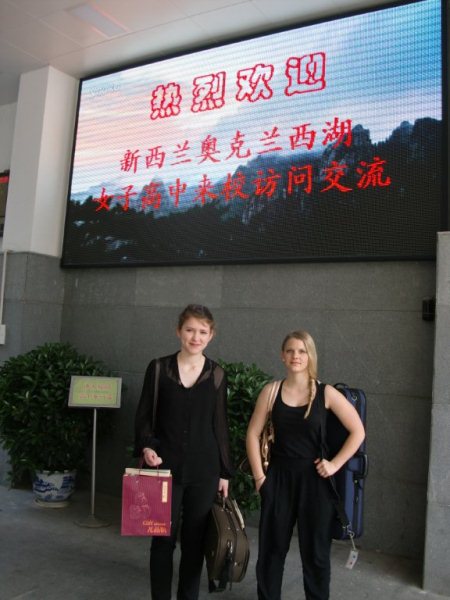 September 24th. Geist is welcomed to the 400-year old Suzhou Arts College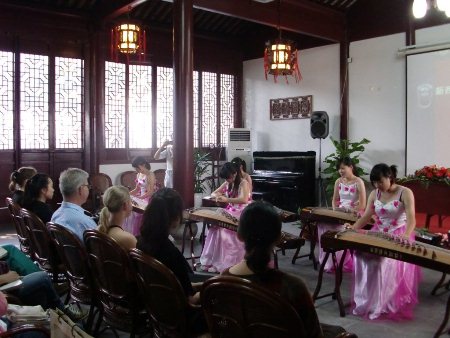 First a performance for us of Guzheng players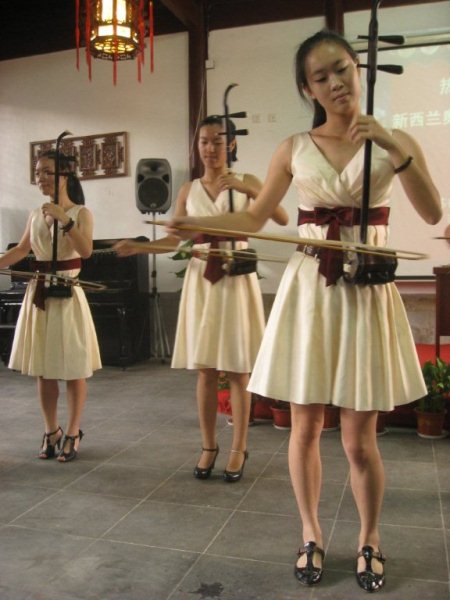 ...then Erhu players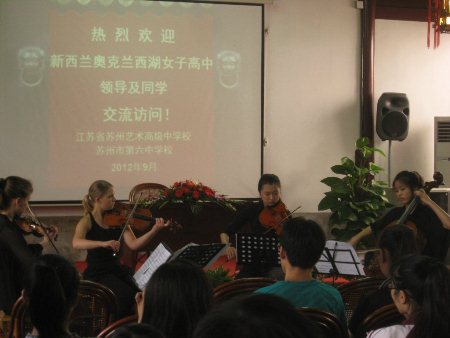 Then it's our turn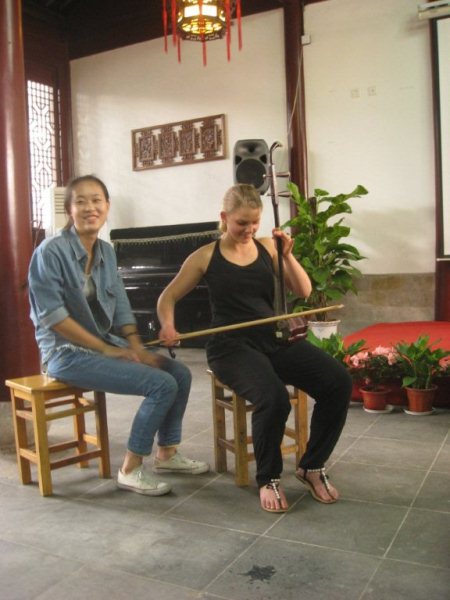 Intrepid Britta and Erhu master friend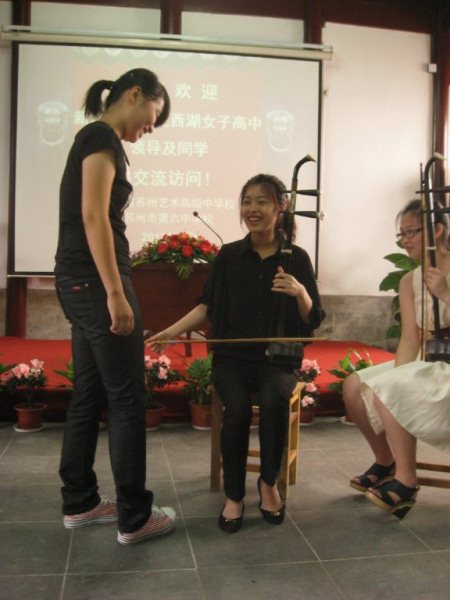 Fearless Sally with copious instructors
First duet recital on the Erhu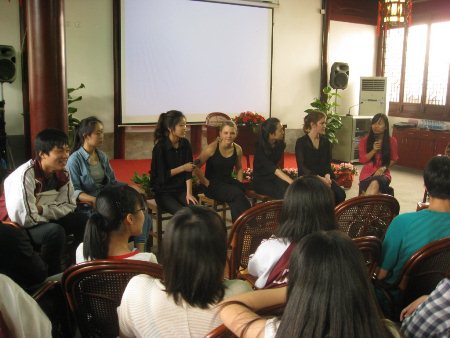 Alice interprets for the discussion session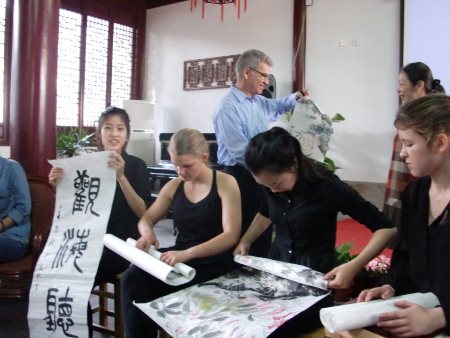 Exchange of Gifts 1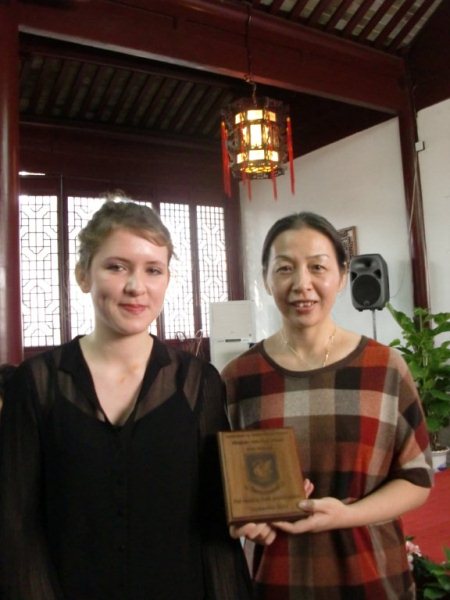 Exchange of Gifts 2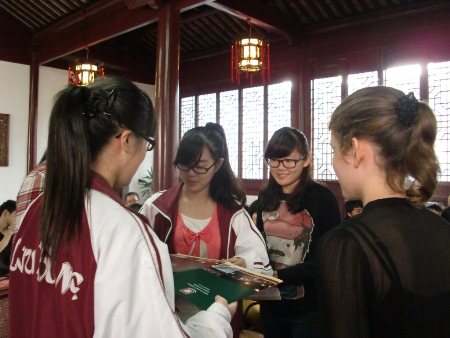 Exchange of Gifts 3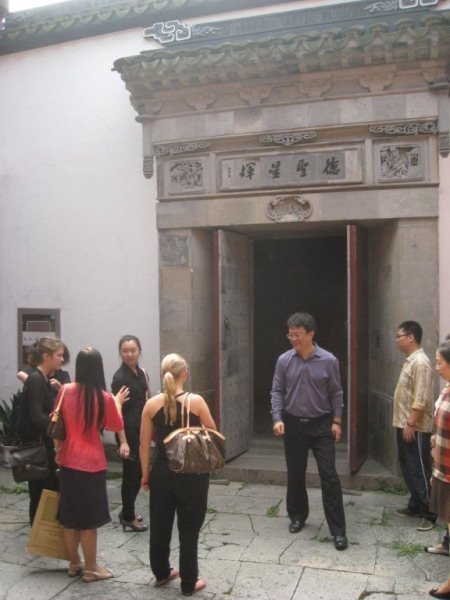 Outside the classroom, being shown the 400-year-old firewall doors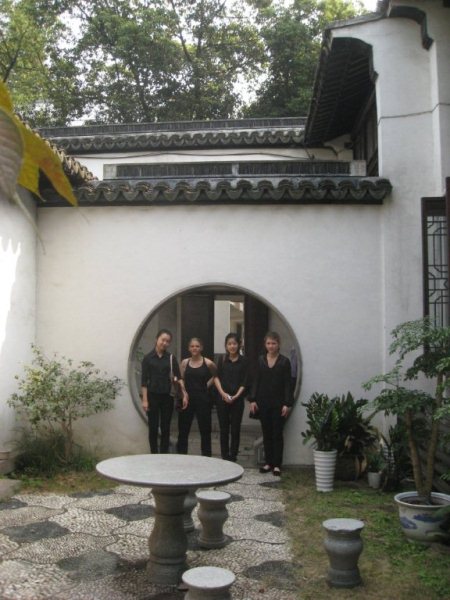 The peaceful teacher's courtyard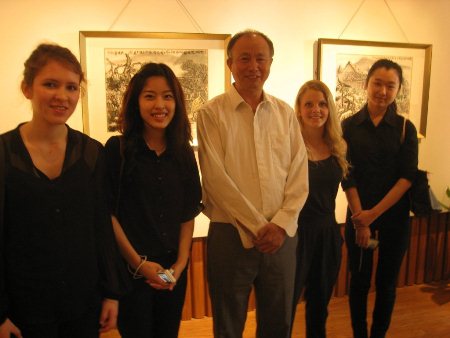 The school's art teacher is famous and has his own gallery at the school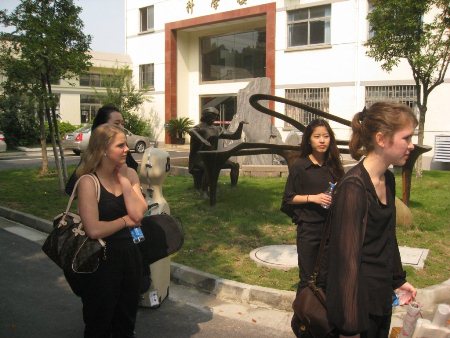 Passing Beethoven at the Piano Sculpture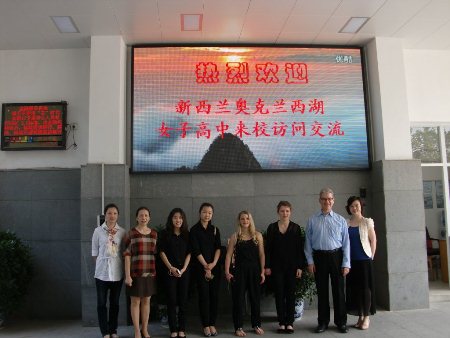 We say farewell to Suzhou Arts College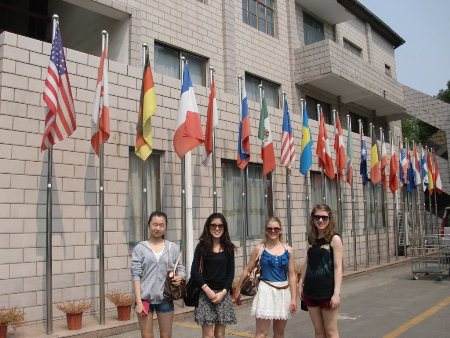 Outside the Silk Factory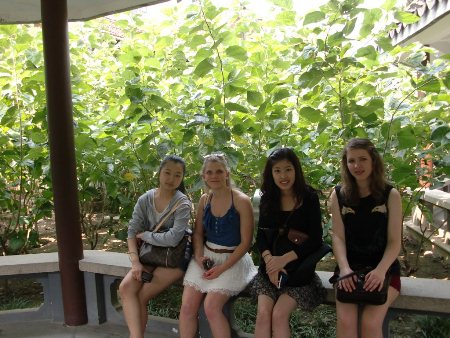 Silk Factory Courtyard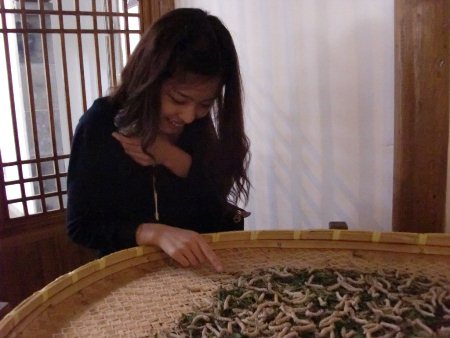 Silkworms may look yummy, but they're not for eating!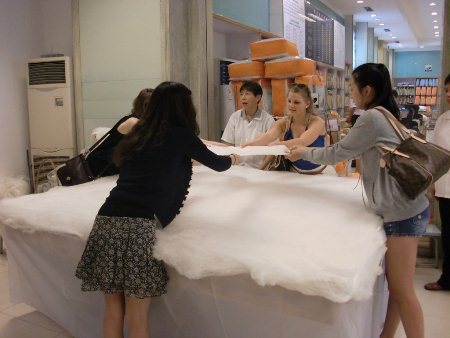 Silk blankets begin life small...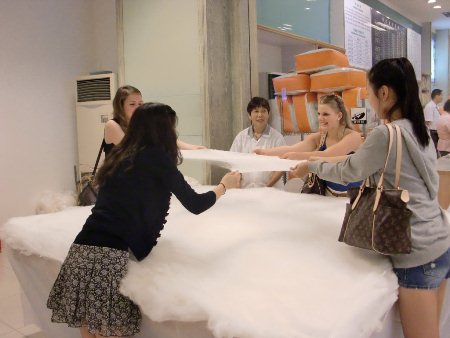 ...but with teamwork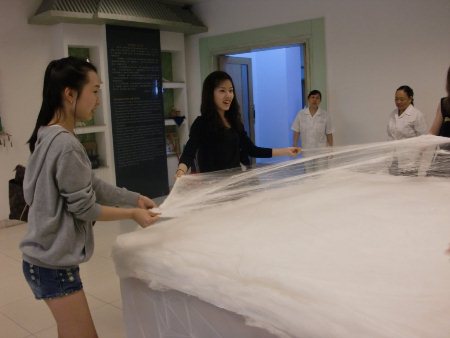 ...and coordination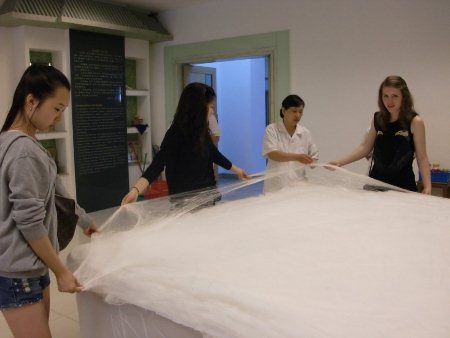 ... a perfect fit!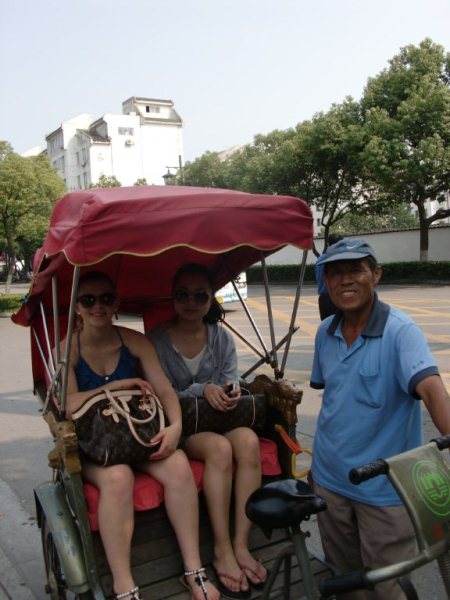 Modern Rickshaw 1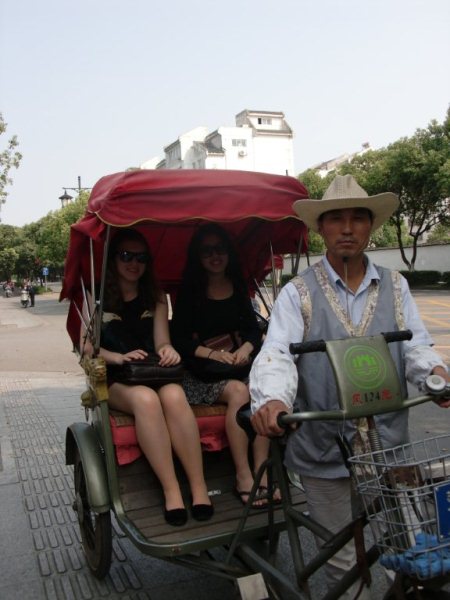 Modern Rickshaw 2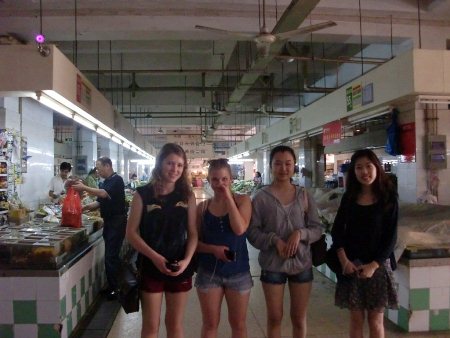 At the fish market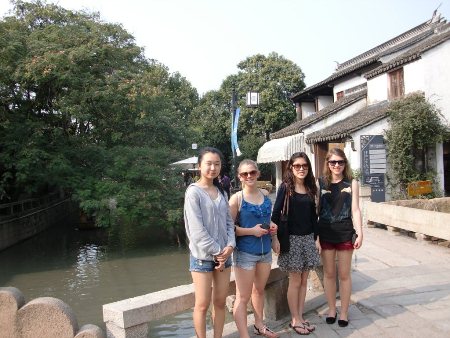 Time for a photo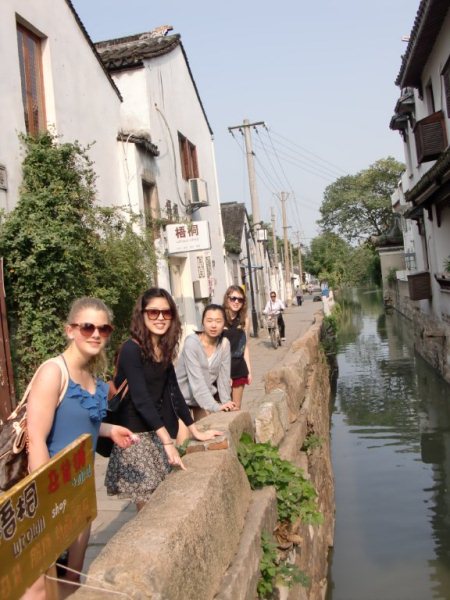 Along one of the historic canals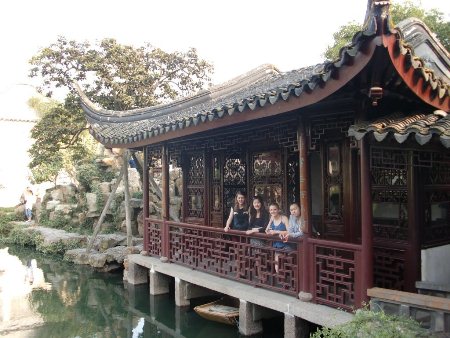 Water is everywhere in Suzhou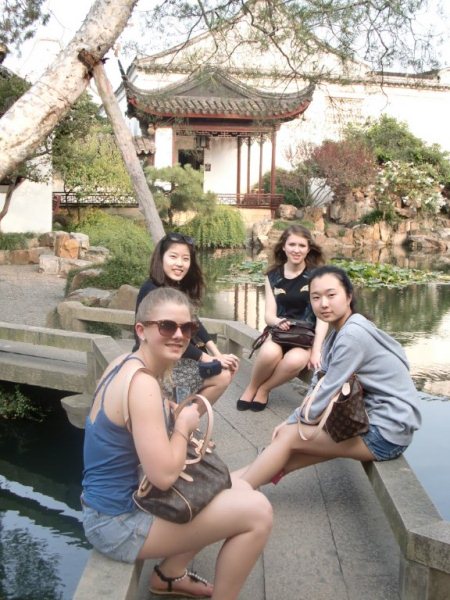 A short break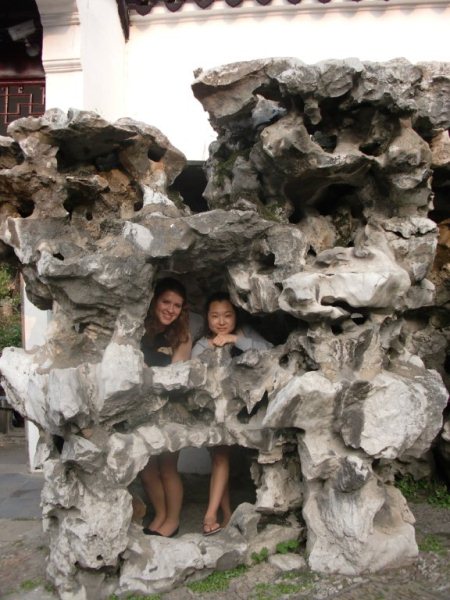 Suzhou is also famous for rock gardens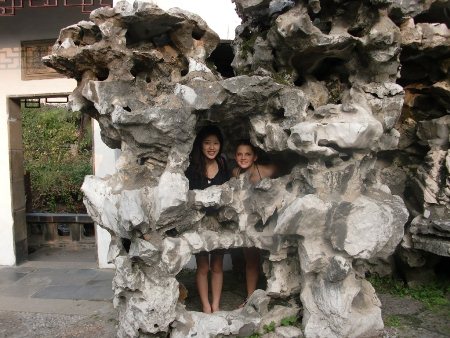 Comfy in there?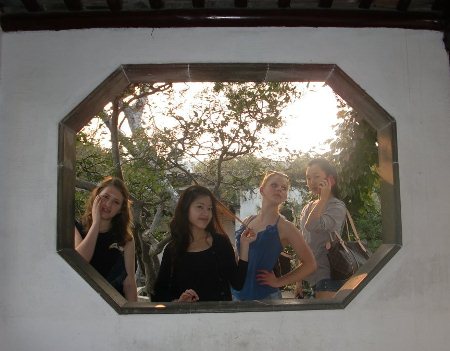 Perfectly framed individual character of each girl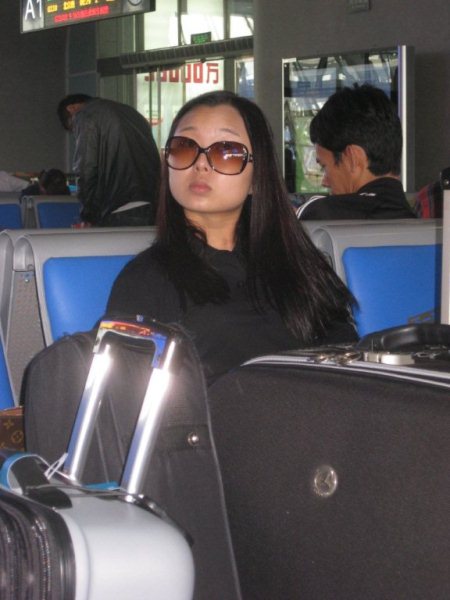 September 25th. Cool shades from the night before on the pedestrian street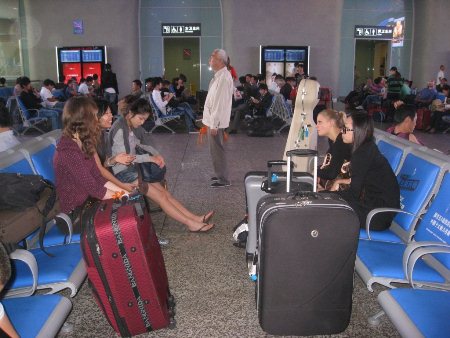 Suzhou train station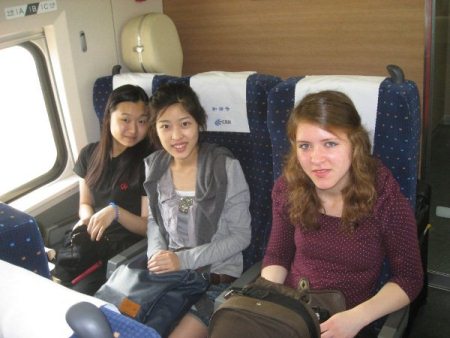 Bullet train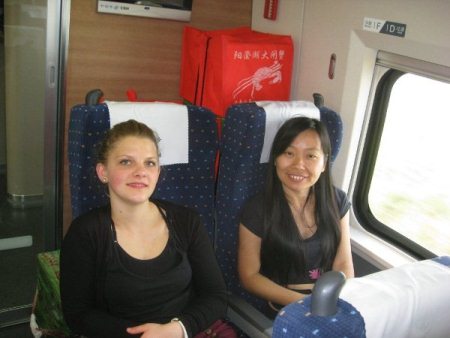 300+ kilometers per hour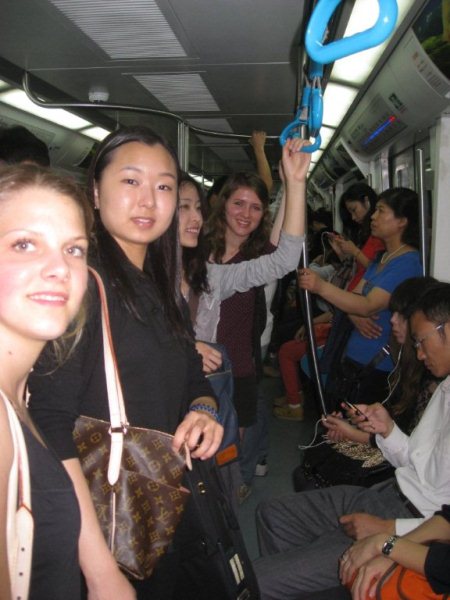 Beijing subway ride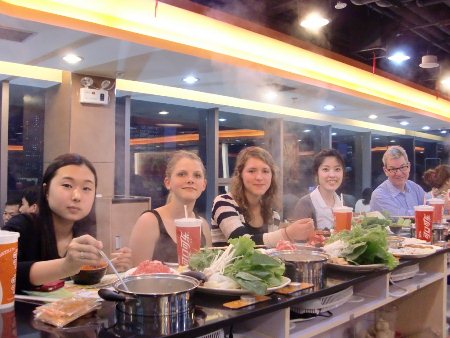 Beijing specialty: Hot Pot at the Silk Street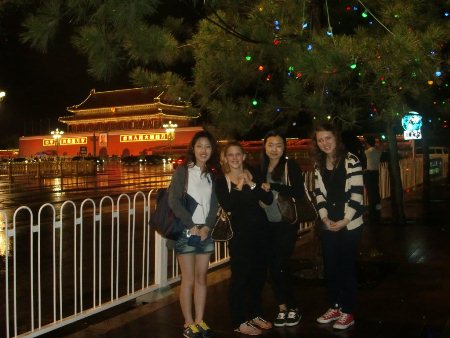 Tiananmen Square on a rainy night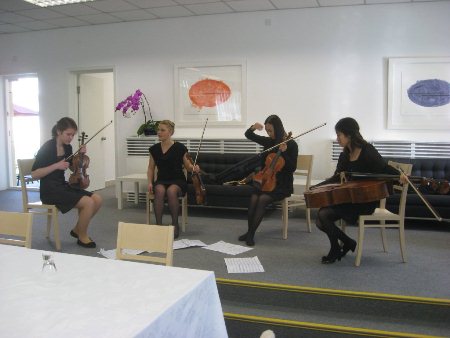 September 26th. We arrive at the NZ Embassy and set up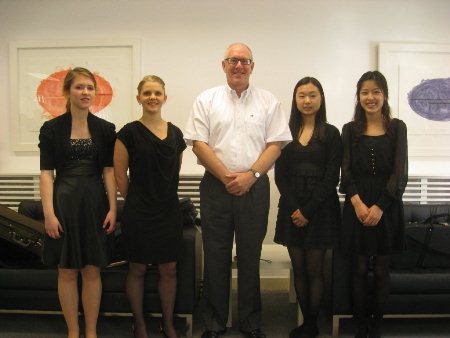 Afterward with His Excellency, New Zealand Ambassador Carl Worker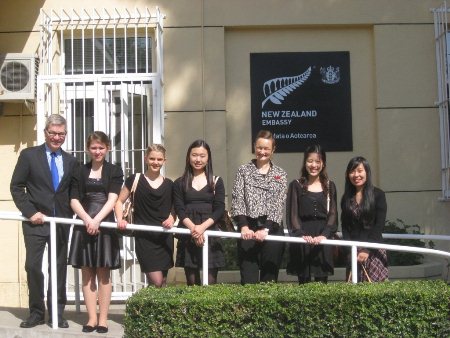 Outside the Embassy with First Secretary Pip McLachlan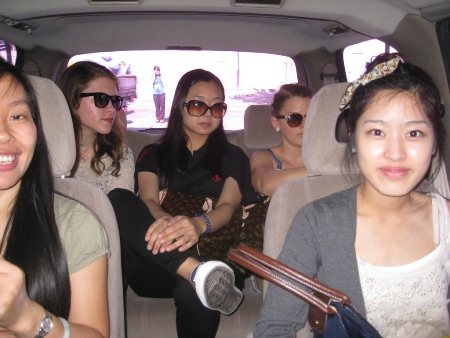 Off to the Great Wall!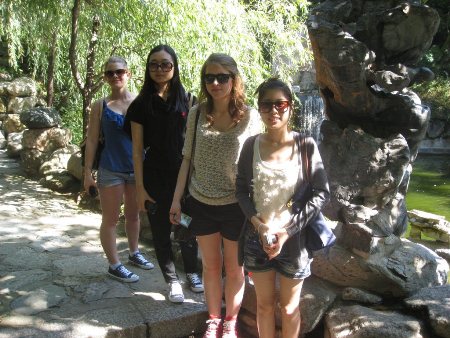 First you have to get up to the Great Wall -- it's on the top of the mountain!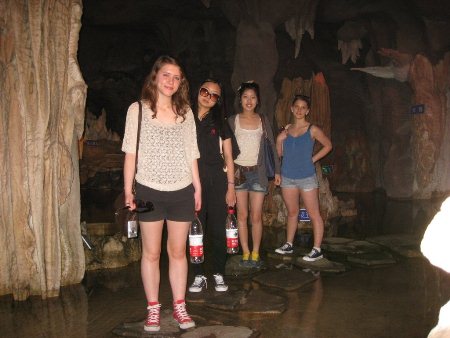 ...going first through this grotto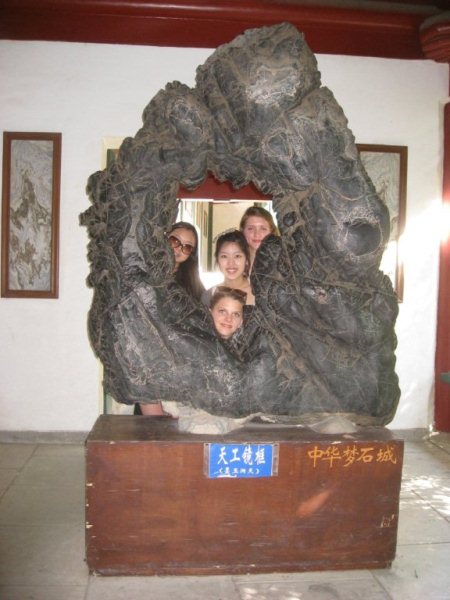 ...and this rock museum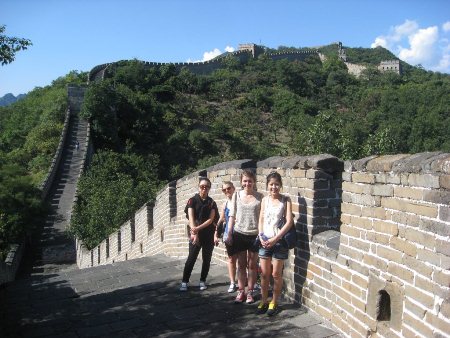 At last... and what a beautiful day!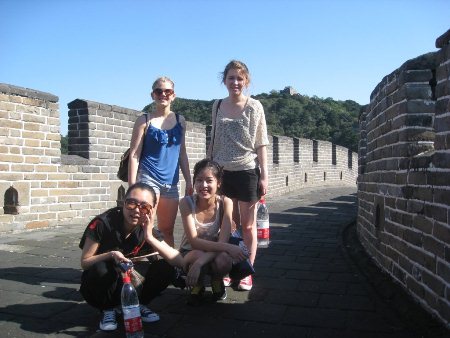 Four gorgeous girls on top of the world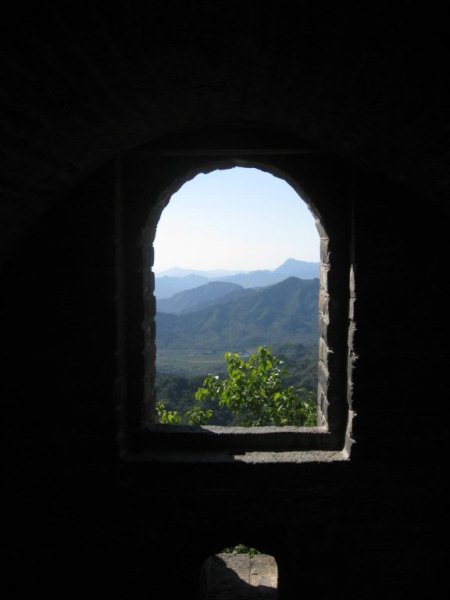 Inspiring scenery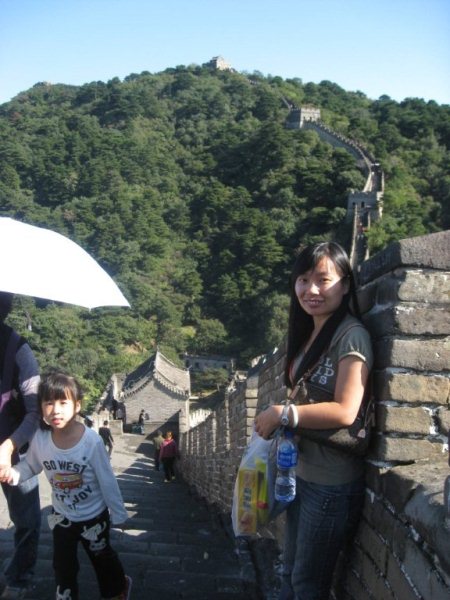 Alice, our indefatigable guide and interpreter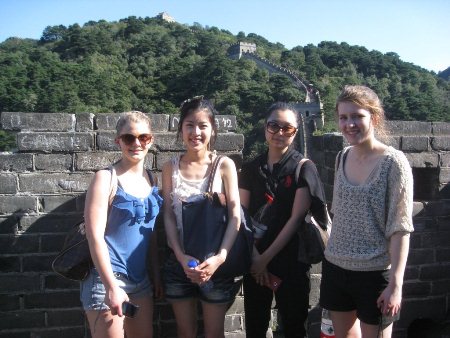 Moments before the bees arrive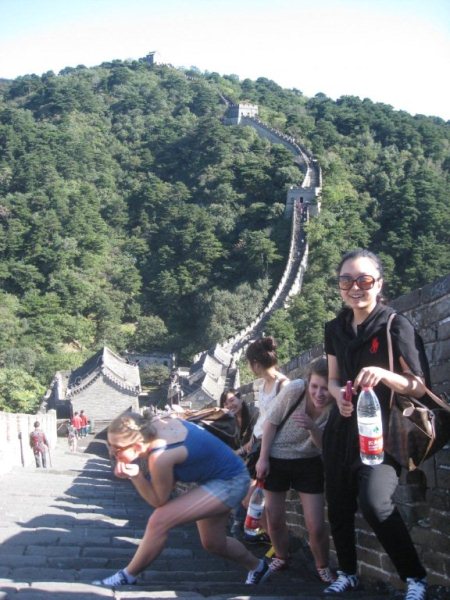 Famous bee dance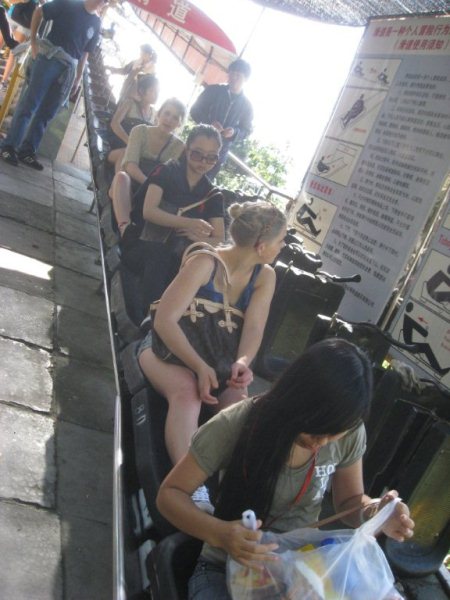 Getting down is easier than reaching the Great Wall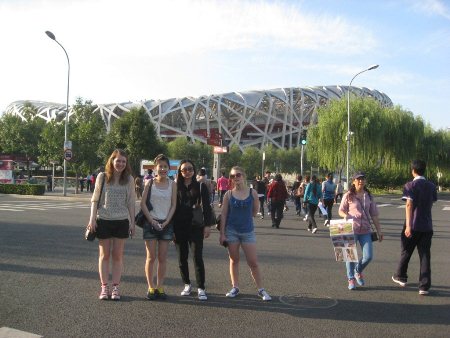 Bird's nest on a clear day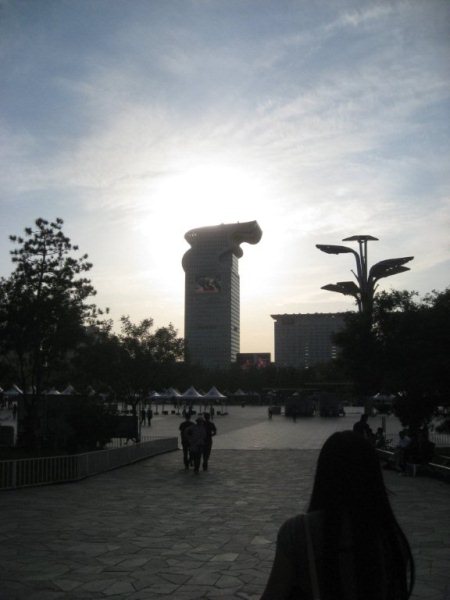 IBM's Dragon Building backed by the sun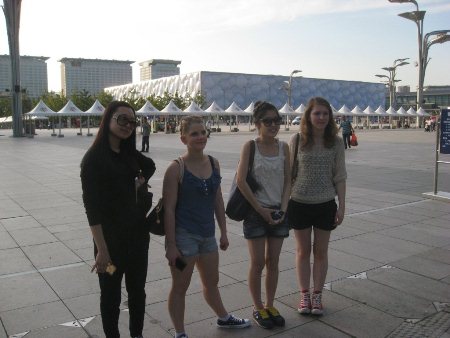 Water Cube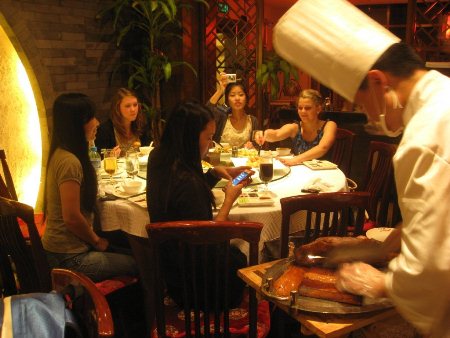 Farewell Dinner Roast Duck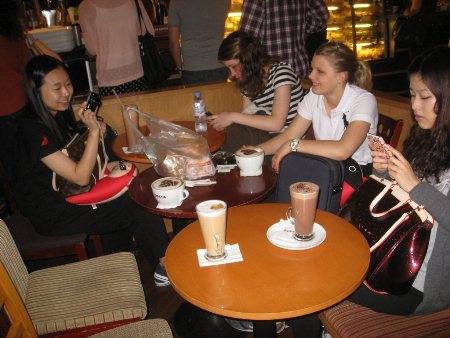 September 27th. Departure coffee at Beijing Capital Airport
极点古典音乐经纪公司 | maxima | 约翰 巴拿特 :董事长 | 助理手机 +86 1358 4817 578 (成丽珍)
Stay Up to date
Sign up now to hear about important releases, performances, and events by Maxima artists.
>