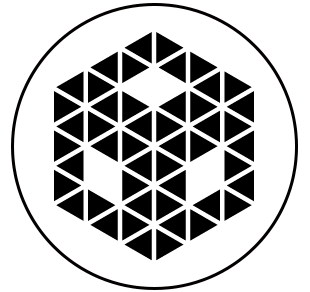 指挥家——马克·泰德伊
惠灵顿交响乐团艺术总监
美籍新西兰指挥家马克·泰德伊总能带给观众最富创意的曲目。他拥有很好的观众缘,在新西兰享有如日中天的辉煌事业,他指挥过澳大利亚的几乎所有职业乐团,每年还返回美国指挥演出。
After 15 years of successful music directorships in New Zealand and a substantial career in Australasia, Marc Taddei was appointed Music Director of his first American Orchestra on 30 March 2016. The Vallejo Symphony, with a proud 85-year history, is California's seventh oldest orchestra and is located in the city of Vallejo, near San Francisco. Marc's first appearance with the orchestra was in January of this year, and his first engagement as music director will be in October.
Celebrated for his "magnificent contribution as Music Director" by The Press, lauded as "a real interpreter of boldly romantic inclinations" by the Dominion Post and singled out for his "intensity, commitment and attention to detail" by the Capital Times, conductor Marc Taddei was appointed Music Director of Orchestra Wellington in 2007. His zest for creating engaging, erudite and innovative programmes, combined with his close audience connection, has won for him an unsurpassed public following and continuing critical acclaim.
Marc frequently conducts every professional orchestra in New Zealand, and has worked over many years with the national ballet and opera companies and the New Zealand International Festival of the Arts, most recently conducting the premiere of NBR New Zealand Opera's Hohepa, and last year conducting two superbly reviewed performances with the New Zealand Symphony Orchestra.
Outside of New Zealand, Marc guest conducts the major Australian orchestras every year, and returns each year to conduct in the United States. Marc's debut with New York City Ballet led to an immediate re-invitation for three Balanchine ballets the following year. In 2014 he made his mainland Chinese debut with the Xiamen Philharmonic Orchestra, and last year was invited to conduct the Hong Kong Philharmonic Orchestra. 
Continually noted for his interpretations, Middle C said of a recent performance, "…here was a performance that recalled for me the astonishment and excitement I felt when I first heard the work in my teens." Similarly, City Voice (Wellington) wrote, "Here in our midst we have a conductor who is young, charismatic, and is able to communicate his emotions and visions of these great works to an orchestra, so that they can reach out and touch an audience like very few can actually do."
His work in Wellington follows a highly successful tenure as music director of the Christchurch Symphony. The Christchurch Press praised Taddei at the conclusion of his directorship as, "the orchestra's music director, whose energy, exuberance, drive and vision proved beyond all doubt that music is an essential feature of daily life in a 21st century city." Recently, Wellington's Dominion Post wrote, "Marc Taddei and his Wellington players have become a great success story in a short time. Taddei's programming is imaginative, his demeanour infectious and his skill have seen a distinct increase in playing standards."
Marc Taddei has conducted the Sydney, Melbourne, Queensland, Tasmanian, and Adelaide Symphony Orchestras, Orchestra Victoria, the New Zealand Symphony Orchestra, the Auckland Philharmonia, the Chamber Orchestra of Hong Kong and the Silesian State Opera in the Czech Republic. In the US, he conducted the Richmond Symphony, the Louisiana Philharmonic, the Oregon, Fort Worth and New Haven Symphony Orchestras, the Eugene Symphony, and the Southwest Florida Symphony. His performance with the Louisiana Philharmonic was nominated for best Contemporary Classical Performance of the year at the 12th annual Tribute to the Classical Arts in New Orleans.
Marc has worked with such diverse artists as Dame Kiri Te Kanawa, Anne Sofie von Otter, Angela Brown, Julian Lloyd Webber, Horacio Gutiérrez, Simon O'Neill, Joanna MacGregor, Jonathan Lemalu, Antonio Pompa-Baldi, Sir Howard Morrison, Michael Houstoun, Gregg Baker, Dame Malvina Major, Helen Callus, Csaba Erdélyi, Joshua Redman, Pedro Carneiro, James Morrison, Diana Krall, Bobby Shew, Art Garfunkel, Dave Dobbyn, Warren Maxwell, and Kenny Rogers, among many others.
Last year he made his debut with the Hong Kong Philharmonic Orchestra, toured Australia with the New Zealand Dance Company, and conducted recordings with the New Zealand Symphony Orchestra.  He worked again with the New Zealand Film Festival, and made returns to the Queensland, Tasmania and Adelaide Symphony Orchestras.  This year included Marc's debut with the Vallejo Symphony Orchestra in the US, after which he was asked to accept the ensemble's music directorship. He's had back-to-back performances since in Australia and New Zealand, including a unique opportunity to direct John Adams' "Sila: the breath of the world" at the New Zealand International Arts Festival. He'll return Australia and the US later in the year, work again with the New Zealand Film Festival in two cities, and take the Royal New Zealand Ballet on tour with Giselle in August and September.
Marc's impressive discography includes nearly 30 recordings of eclectic and significant repertoire on the Sony, BMG, Koch, Columbia, Trust, ASV, Universal, Rattle, Concordance and Kiwi Pacific labels, and many of his discs are featured in streaming audio on the Naxos music library web site. His most recent release, Gillian Whitehead's Alice, led William Dart to exclaim, "Masterpiece is not a term to be used carelessly, but this accolade is totally warranted for Gillian Whitehead's Alice… | Now a splendid Atoll recording, with Marc Taddei conducting the NZSO, does both singer and composer full justice….".  Look for his next release of New Zealand composer Leonie Holmes, also with the NZSO, sometime early this year. 
Marc's successes as a recording artist are informed by his work in the industry as a conductor, soloist, orchestral musician, and as a producer. His release of British viola concertos with Helen Callus and the New Zealand Symphony Orchestra received rave reviews in Gramophone, Classic FM, and Strad magazines and the CD was listed as recording of the month by Music Web International and Classic FM. The American Record guide said of his Berlioz Harold in Italy/Bartok Viola Concerto CD that "this is one of the best Harolds you'll find anywhere, and the Bartok will appeal to anyone dissatisfied by previous editions of the score." His Rattle CD, "View From Olympus" was awarded Classical Album of the Year at the Vodafone New Zealand Music Awards and spent an unprecedented nine months at #1 in the classical music charts. It was specially featured by Jim Svejda on KUSC-FM in the United States, and on his internationally syndicated programme, The Record Shelf. Marc and Orchestra Wellington -- known as the Vector Wellington Orchestra at the time of the recording -- together with viola soloist Donald Maurice, were given an international "Supersonic" Award by the prestigious European magazine, Pizzicato, for their live recording of Boris Pigovat's Requiem The Holocaust, on the Atoll Label.  And Marc's SONY recording with the Christchurch Symphony went double platinum the year it was released.
Marc also conducted the soundtrack to Britain's Channel 4 film based on Wagner's Ring Cycle, which won the prestigious Prix de Basle Special Jury Award for the "most outstanding contribution to European culture in television". He has conducted for television producers such as C4 productions in the UK and New Zealand, Fox Television, TVNZ and TV3 in New Zealand. Marc's appearances on television have included live performances with Dame Kiri Te Kanawa, Young Musician of the Year, Last Night of the Proms, and a children's television special entitled "Baby Proms" which introduces preschool children and their caregivers to the joys of the orchestra. A special televised performance of Vaughn Williams Symphony Antartica featuring Sir Edmund Hillary as narrator was broadcast live via satellite to Scott Base in the Antarctic in a world first in 2005. Ever the pioneer, in 2011 Marc conducted the NZSO in music for the innovative software package "Booktracks", which featured music of John Psathas accompanying text of Salman Rushdie.
An advocate of new media in performance, and extra-musical collaboration as a means of enriching the artistic experience, Marc has worked with many of New Zealand's finest composers and visual artists in ground-breaking orchestral and visual collaborations that have energized audiences. One such collaboration, entitled Southern Journeys, was released by Natural History New Zealand as a DVD.
Marc is a graduate of the Julliard School in Manhattan, where he received both bachelors and masters degrees before moving to New Zealand.  He divides his time between Auckland, Wellington and San Francisco.
Bio updated 30 March 2016.  Please destroy any previous or undated bios.
Bio updated 21 March 2014.